Skip to Content
More Than Just Drivelines
Fast Shafts in Des Moines, IA is recognized as an industry-leading manufacturer of world-class driveshafts for late models, modified cars, stock cars, dirt trucks, DRAG, and hobby stock race cars. Since 1992, we have produced some of the market's finest racing equipment, including racing driveshafts, drag shafts, custom street shafts, and much more. With personal racing experience since 1982, our staff has taken great pride in providing our customers with quality products and repair solutions along with exceptional customer service. Buy directly from us or from distributors throughout the nation! We ship daily across the county and overseas and accept Visa, Mastercard, American Express, and Discover credit cards. Stop into the shop or come to an event and say hi!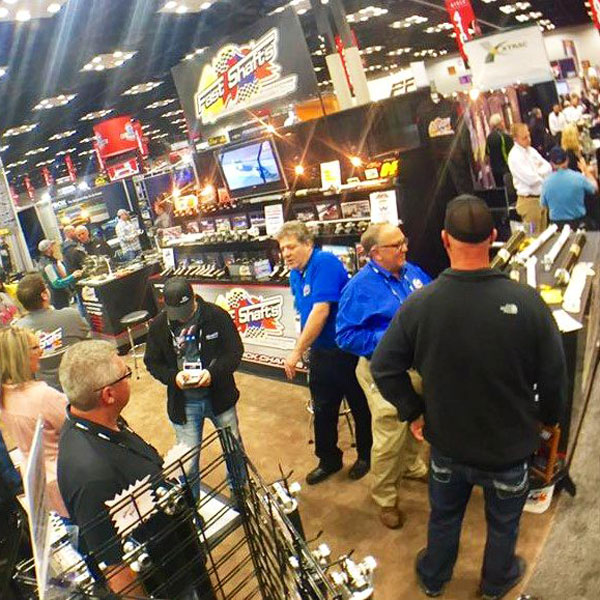 Our Quality Products and Line of Branded Apparel
Support #TeamFastShafts with our line of branded apparel! Along with our high-quality driveshafts, transmission slip yokes, rear end yokes, ring and pinions, bearings, spools, gears, and shim kits, we have a selection of branded merchandise available for purchase in the store and at race events.
Hats
T-Shirts
Sweatshirts
Banners
Quality Components, Expert Service
Fast Shafts has been a leading manufacturer of racing driveshafts for three decades, and for good reason. We build and expertly balance carbon fiber, steel, aluminum, and chromoly driveshafts using only the finest equipment and pride ourselves on custom-building to your exact specifications down to the 1/16". We are also the premier location for driveshaft repair service, gear lightening and polishing, and repairs for both Bert and Brinn transmissions. Call today for a price quote, as each component is individually produced to your specifications!
Contact Fast Shafts Today!